Kitchen Renovations Oshawa
Kitchen Renovations Oshawa
Kitchen Renovations Oshawa
Kitchen renovations in Oshawa are probably the most common type of renovation that homeowners plan for their homes. Maybe that is because kitchens can be one of the larger rooms in most homes, or maybe it is because most people don't want to spend a lot of time cooking in an old, outdated kitchen. Whatever the reason, planning for kitchen renovations Oshawa can be a daunting task. There are so many things to take into account – the layout of the kitchen, the materials that will be used for the renovation, the appliances that will be installed, and so on.
Affordable kitchens Oshawa
Though planning for any renovation can be overwhelming, with kitchen renovations Oshawa homeowners have even more things to consider. They need to think about everything from countertops to backsplashes, cabinets to appliances. With so much on the line, it is important that homeowners are able to work closely with their renovation team in order to ensure that they will get the kitchen that they want, at a price they can afford.
There are a few things to keep in mind when renovating a kitchen. The first is that it is important to create a layout for the new kitchen before anything else is decided upon. This will help homeowners to get an idea of what they want and need, and it will also help contractors to better understand the scope of the project. Contractors Durham Region can help with this, as we have years of experience in kitchen renovations Oshawa.
Kitchen Renovations Oshawa
It is also important to decide upon the type of materials that will be used for the renovation. Cabinets and countertops come in a wide variety of styles, shapes and sizes, and homeowners can choose from a number of different finishes. The material that is chosen should coordinate with the rest of the home and it should also be durable and easy to maintain. It is also important to chose appliances that will coordinate with the materials and layout of the kitchen, but will also make cooking easier.
One of the most important decisions that homeowners will make when renovating their kitchen is what type of cabinets to choose. Kitchen cabinets Oshawa come in a variety of shapes and sizes, and they are available in a variety of different finishes. Homeowners can also choose from a number of different types of cabinet doors, including flush, recessed, and raised panels. It is important to choose cabinets that will be both functional and aesthetically pleasing.
Quartz Countertops Oshawa
Quartz countertops Oshawa are the modern alternative to granite, offering homeowners a sleek, smooth surface that is resistant to stains and scratches. Quartz countertops are available in many different styles, including contemporary black quartz countertops, cultured marble quartz countertops, multi-colored quartz counters, and white onyx quartz counters.
Granite Countertops Oshawa
Granite countertops Oshawa are a classic choice for kitchen renovations. They are available in a variety of colors and styles, and they are resistant to scratches and heat. Granite is also a natural stone, so each countertop is unique. Though granite countertops can be expensive, they are a durable and long-lasting option that will last for many years.
When it comes to Contractors Durham Region, we are the experts. We have been in business for many years and have a long track record of success. We know what it takes to get the job done right, and we always put our clients first.
If you are thinking about renovating your home, contact us today. We would be happy to discuss your options with you and help you get started on your dream home.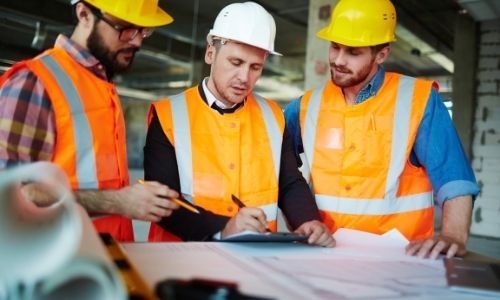 On-Budget Results
Contractors Durham Region is proud to offer competitive rates without compromising quality or service. Contractors Durham Region understand that not everyone has an unlimited budget, and we work hard to stay within your budget while still delivering the best possible results.
On-Time
Contractors Durham Region understand the importance of sticking to deadlines, and we always work hard to finish our projects on time. We'll keep you up-to-date on our progress and let you know if there are any delays, so you'll never be surprised.
Quality Workmanship
Contractors Durham Region understand the importance of quality workmanship and pay close attention to detail. Every Contractors Durham Region team member is committed to providing you with the best possible results because we know that's what you expect from us. Contractors Durham Region uses modern tools and techniques to maximize efficiency while minimizing your costs.
Durham Region's Top Rated Kitchen Renovations Oshawa.
When you are ready to take your kitchen renovation to the next level, be sure to contact the professionals at Contractors Durham Region. We are a team of experienced and skilled contractors who can help you create the perfect kitchen for your home. Whether you're looking to do a total kitchen renovation, or simply redo your counters and cabinets, we can help you decide what's best for the space. We'll make sure that everything is completed in a timely manner, and our team will always be courteous and professional throughout the entire process.